About Caribou Space

Caribou Space works with governments, space agencies, development agencies and private sector space companies to bridge the space and development worlds. Space provides the capability to observe, communicate and locate across the entire Earth. This solves challenges in climate change, disaster resilience, agriculture, forestry, maritime, health, education and industry.
We support the delivery of the UK Space Agency's IPP with a range of services to ensure the IPP achieves the maximum development impact. You can find our published works here.
About UK Space Agency IPP

The International Partnership Programme (IPP) is a 5 year, £152 million programme funded by the Global Challenges Research Fund (GCRF). GCRF is a £1.5 billion fund which forms part of the UK Government's Official Development Assistance (ODA) commitment. IPP uses the UK Space sector's research and innovation strengths to deliver a sustainable, economic and societal benefit to undeveloped nations and developing economies.
This website is managed by Caribou Space and is supported by the UK Space Agency International Partnership Programme.
---
Caribou Space Partners
We're proud to have supported these organisations with strategy, research, monitoring & evaluation, programme and more.
Support a £152M fund, the International Partnership Programme, to use space technology for benefits in developing countries.
Aiding the Earth Observation for Sustainable Development programme to define their strategy and plan from 2020-2025.
Provided a report on innovations, including space technology, to accelerate universal internet adoption.
Managed the Digital Frontiers programme providing satellite communications for mobile banking in Kenya and maternal healthcare in Nigeria.
Supported Inmarsat's C-Level with recommendations for their developing world strategy.
Built an online community to strengthen links between the space industry and developing countries.
Commercialisation strategy for GAF's Earth observation (EO) portfolio for the forestry sector, as part of a European Commission project.
Entry strategy into the Africa telecommunications market for Lynk (https://lynk.world)
South American conglomerate
Strategy for a satellite internet offering.
---
Caribou Space Team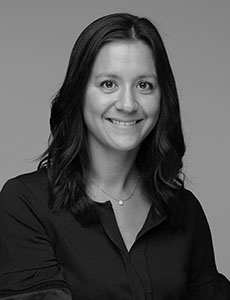 Nicki McGoh
Director
Niamh Barry Director
Anthony Burn Sustainability Manager
Caribou Space Associates
Contact Us
Email us at contact@caribou.space